Weblogix is a UK based IT solutions provider company Weblogix design was founded in April of 1999 to provide creative design to UK and Across the world. What started as a one man division has blossomed into a full service e-Media Company. Today's Weblogix boasts a unique, close-knit team with experts in all facets of e-Media development; strategic, creative and technical. As we grow, we have committed to the ideas that founded our success:



Sharp to launch ultramobile device with Arm chip
Aug 28, 2009 09:00 pm Sharp Electronics this week introduced a netbook-like mobile device with a 5-inch touch screen that is designed to run Internet-based applications.
Wi-Fi cell phones expected to double in two years
Aug 28, 2009 09:01 pm Global shipments of Wi-Fi-enabled cell phones are expected to double between 2009 and 2011, at least partially due to the emergence of a slew of smartphones with Wi-Fi capabilities, according to an analyst at ABI Research in New York.

IT Development

Graphics Designing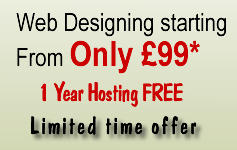 proper direction
SEO Services